Covert Mag

The Covert Mag pouch is a minimalist pouch design which offers the user a variety of carry options. This pouch can be effectively utilized in both OWB and IWB carry positions maximizing functionality for the user.
---
DESCRIPTION

If you do not see your desired Mag Make/Model, please make sure to check the multi fit mag options.
This pouch is constructed from .080 KYDEX®, which offers durability and longevity while maintaining a thin, low profile form. This pouch features a fully ambidextrous design which allows easy conversion for all desired carry positions. The proprietary clip is made of a high strength polymer which can be utilized on a variety of clothing styles. Ride height and tilt of the pouch can be easily adjusted by simply adjusting the positioning of the clip on the pouch. The COVERT series mag pouch also features user adjustable retention so the user can adjust the pouch to their preferences.
Manufactured through our industry leading manufacturing process, the simple design and streamlined features of this pouch deliver exceeding value to the consumer. Please click the dropdown above for a current list of supported magazines.
AMBIDEXTROUS
This holster can be utilized by both RH or LH shooters.
FULLY ADJUSTABLE CANT
This offers a full range of forward and rear tilt adjustment.
OWB/IWB CONVERTIBLE
This pouch can be used effectively in both OWB and IWB positions.
ADJUSTABLE RETENTION
Holster tension can be easily adjusted with the tension screw.
ADJUSTABLE RIDE HEIGHT
Pouch can be easily adjusted to a higher or lower ride position.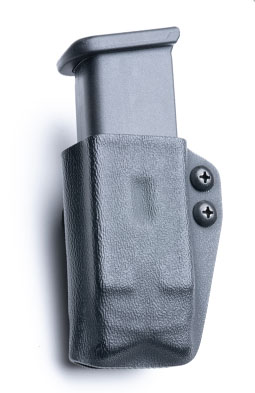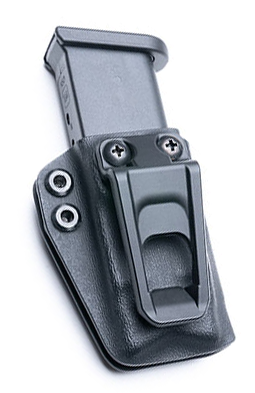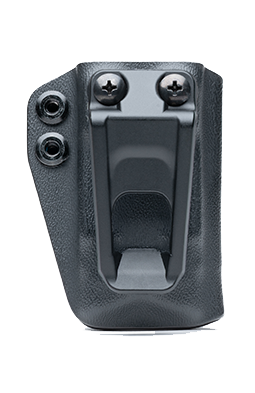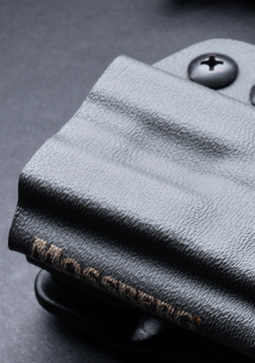 REVIEWS

OTHER PRODUCTS